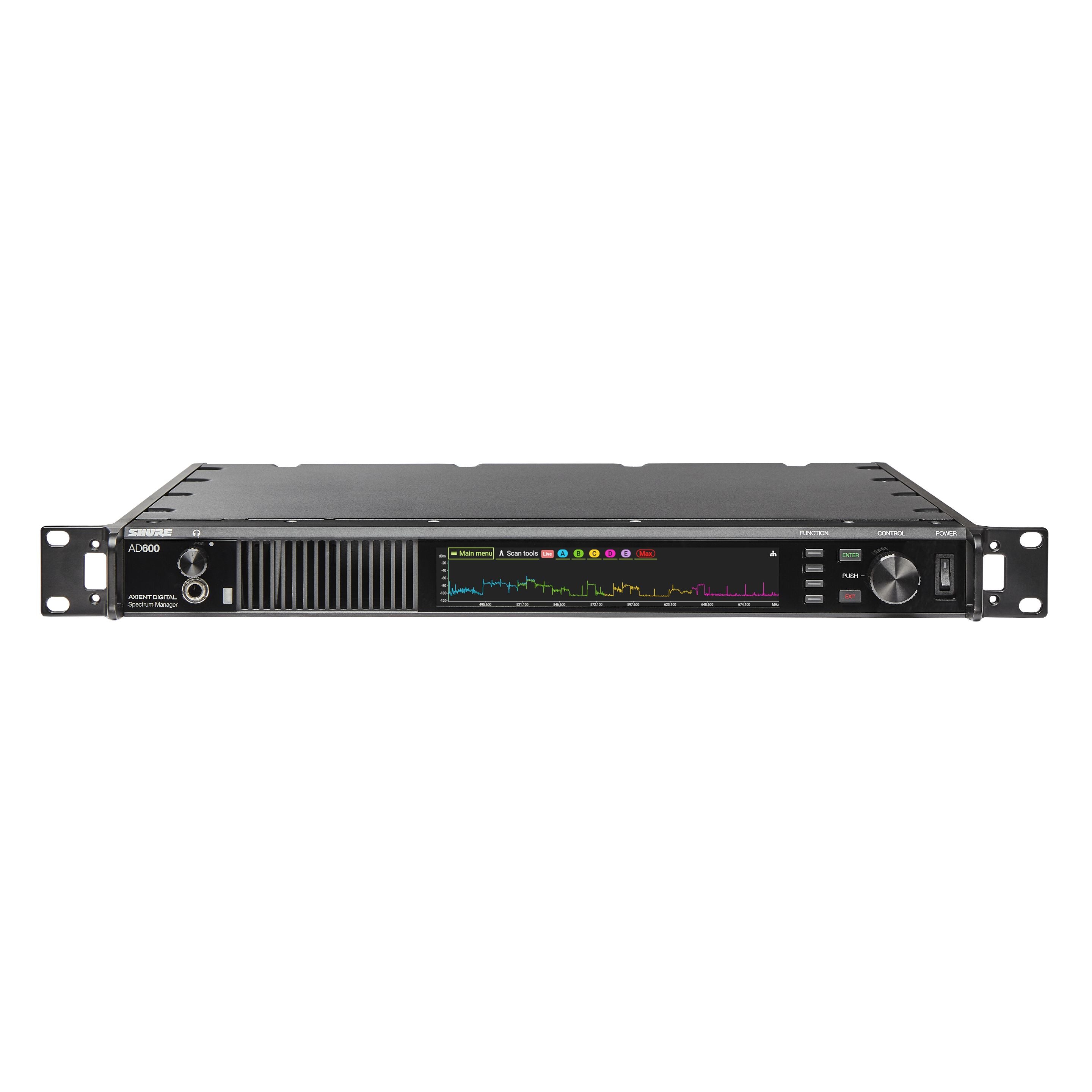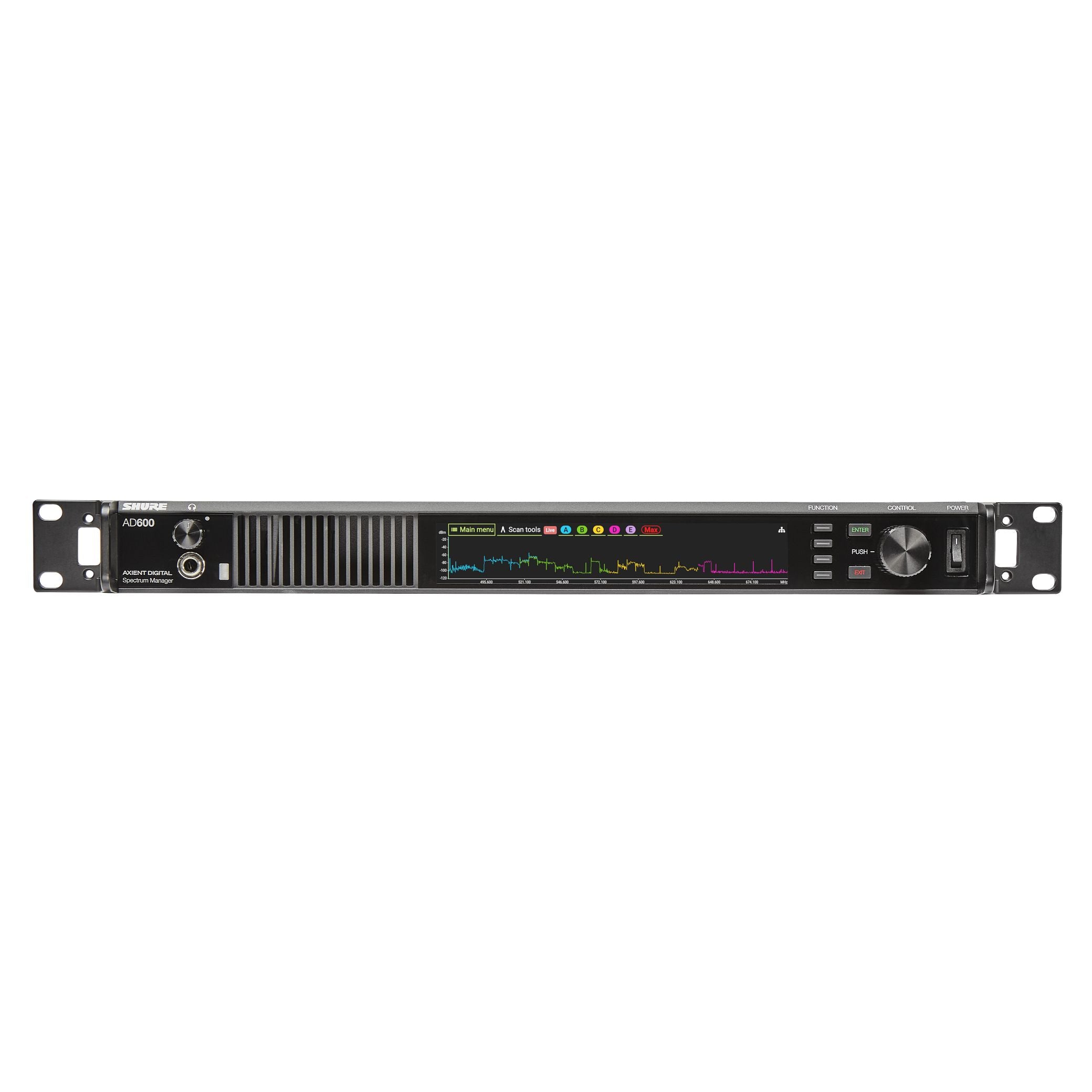 Shure Axient Digital Spectrum Manager AD600US
---
Shure Axient® Digital AD600 Digital Spectrum Manager delivers real-time, wide-band spectrum scanning and monitoring from 174 MHz to 2.0 GHz, spectrum analysis, and frequency coordination in a single rack unit. Six antenna connections deliver multiple coverage options while Dante connectivity provides advanced audio monitoring of your network. Use the USB port to export, import, or save backup scans, event logs, and other important data. The AD600 is an essential addition to your Axient Digital professional audio setup.
Advanced, comprehensive RF coordination for your network 
Fast, real-time scanning to find available frequencies and monitor RF activity 
Large, 6.6-inch color display for viewing and analyzing the RF spectrum
Guided RF coordination to save time and effort in challenging RF environments
Tools for viewing, analyzing, and listening to RF activity
Tuning Range: 174 MHz to 2 GHz for support of multiple frequency bands
(6) antenna connections to support coverage for multiple antennas and zones
Data capture and storage to archive RF information for analysis
Network enabled for large-scale system deployments
USB connections for external data storage of scans, event logs, and other data
Dante enabled for advanced audio monitoring of your network
Compatible with Wireless Workbench to extend control and monitoring options
AC and DC powered options
The Shure Axient® Digital AD600 Digital Spectrum Manager is a powerful, next-generation tool for planning and managing frequency coordination in professional audio applications. Use Guided Coordination menus to plan, RF scan, and deploy frequencies to your entire system, or dive deeper for complete control. Additional tools are available to analyze the spectrum, capture data, and perform site RF surveys. Monitor demodulated audio from your network using Dante Browse and listen over Dante features. The AD600 features a large, full-color 6.6-inch front panel screen making viewing information easy while real-time scanning and monitoring of RF activities keeps live information available when you need it most.